RHDN | GitHub | Hardcore Gaming 101 | refuge.tokyo | MobyGames
Trailer
Downloads
Rusty Complete (incl. Translation Patch & Manual) v1.0.3 – zip – 11089 download(s) – 14 MB
Rusty Lite (Patcher Only) v1.0.3 – zip – 4683 download(s) – 6 MB
Rusty Mac/Linux Patches v1.0.3 – zip – 1872 download(s) – 472 KB
Rusty Manual v1.0.0 – zip – 2439 download(s) – 7 MB
Patches are provided in xdelta format for Mac/Linux users, and as an all-in-one patcher executable for Windows users.
We recommend the np21.exe executable of Neko Project II fmgen for emulation. See our PC-98 Emulation guide for more details.
Common Issues
1. The main menu text is garbled but everything else seems to be working fine?
This is why we recommend you use np21.exe or np21nt.exe. The other executables in the Neko Project 2 family will cause this text to be garbled for some reason that we couldn't figure out without breaking compatibility with other emulators, unfortunately.
2. The text speed for cut scenes seems to go way too fast! How do I fix this?
You'll need to do one of two things. Either start using Neko Project 2, or re-patch your game without checking the "Faster text" box in the patcher.
3. My game freezes at the first cut scene!
You're using Anex86, aren't you? Same thing: Either start using Neko Project 2, or re-patch your game without checking the "Faster text" box in the patcher.
4. Got an error during patching that looked like "subprocess.CalledProcessError: Command 'ndc D "path/Rusty.hdi" 0 "RUSTY\VISUAL.COM"' returned non-zero exit status 1". What's this?
Make sure your Rusty HDI isn't read-only. The next version of the patcher will have a specific error message for this.
5. I get a black screen with a Japanese error message when I try to progress past the intro.
Try increasing the emulator's RAM.
6. Are you sure "Rusty" isn't supposed to be translated as "Lusty"/"Busty"?
Yes.
Status
Completed on May 6, 2017
Process: Compressor/Decompressor, Better MGX Codec, Mapping, Dumping, Translation Draft, Basic MAG Reinsertion, Initial Script Revision, Text Reinsertion, Formatting, Font/Assembly Hacking, Finishing Touches, Playtesting, Patcher
About Game
 Rusty is a game with a simple premise. What if Castlevania starred a woman in a skintight leather outfit? The gameplay is similar, the visuals are similar, and even the story is similar. You are Rusty, a vampire hunter who must invade Transylvania, destroy evil monsters, and save the damsels in distress. The game itself is mostly an action-based game, so it has some name recognition in the West among PC98 enthusiasts as it doesn't require much Japanese knowledge to play the game itself.
About Project
Rusty is a much smaller game than E.V.O.: The Theory of Evolution, but required significantly more work on the hacking side. The majority of the files are compressed, there's text in two image formats, and the game won't display any halfwidth Latin characters out of the box.
So this game required a much closer look into its internals than E.V.O., and some significant assembly hacking. The game displays text 5 different ways (7, if you count the image formats), so it required as many hacks to get the right characters to display. It's not the most text-heavy game, but it certainly required a lot of work to get any of it to show up!
The game's manual actually contains more text than the game itself.
We're also not that good at playing the game (it's pretty hard!), so we need some practice to actually see most of the game's text.
Screenshots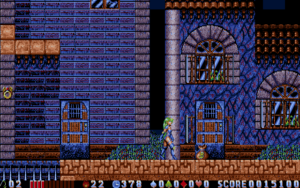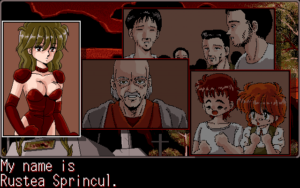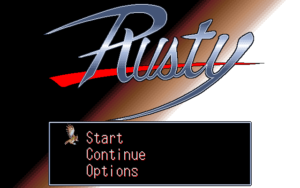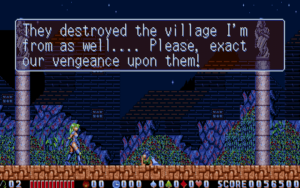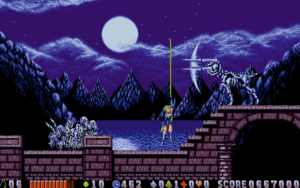 Credits
hollowaytape – Hacking
kuoushi – Translation, Editing, Trailer
SkyeWelse – Graphics
not_log – Manual Scanlation
yukinsaknos – Original Manual/Box Scans
michellybells – Floppy Disk Labels
Highwang – Some slight beta testing